Very Early Predictions for the 2013 NBA All-Star Game Rosters
08
août
2012
The 2012 NBA offseason appears to have ceased movement as the big names have finally found their homes. From the big time trades to the shocking signings, there hasn't been a dull moment to follow since this year's period of free agency began.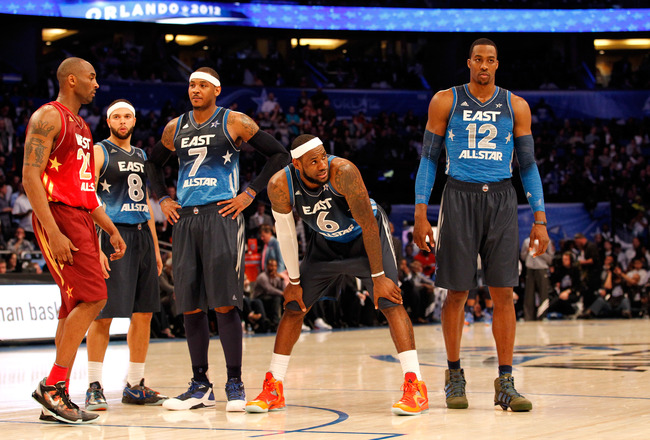 But now it's time for some basketball.
As we enter the 2012-13 NBA regular season, there are two aspects of the game that fans and analysts everywhere will be debating. For one, who will take home the gold? As always, the best team in the NBA will be crowned prematurely and a target will be set on their backs. But who will it be?
As for the other question on everyone's mind, it's quite simple. While a franchise will win a title, an individual will win the headlines and attention. Therefore, each and every person affiliated with the NBA will be wondering the same thing.
Who will make the 2013 NBA All-Star Game rosters? Here's a preview of the basketball elite.