Ranking the NBA's Best 'Big Three' Combinations
23
août
2012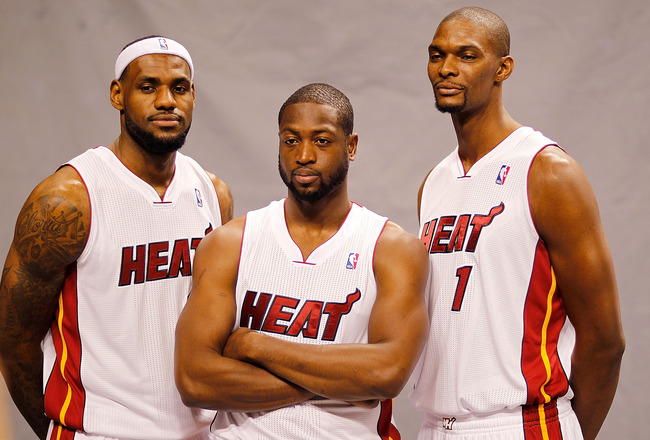 The summer of 2010 changed everything.
Believe it or not, the NBA was once a place where Big Threes were considered a luxury, borderline rarity.
Not anymore, though.
Now, such formations are considered more of a necessity than anything else, especially after watching the Miami Heat household-name their way to a championship.
Yes, times are certainly a-changing, and the Association's franchises are steadily straying away from the depth-laden, supporting cast-driven blueprints that won the Dallas Mavericks a title in 2011.
And yet, just because the Big Three concept has become a ritual, that doesn't mean it guarantees success. Not always, anyway.
Sometimes, star-studded trios aren't as prolific on the court as they are on paper. Sometimes, the impulsive need to perpetuate relevancy doesn't prove fruitful.
Sometimes, such assemblies pale in comparison to those of a similar magnitude.
Simply put, not even the densest of star-powered dockets can feign cohesion, an aspect of the game that piles up the wins, brings home championships and distinguishes the league's current Big Threes from one another.
Source: NBA