Mwansa 'The Great' Heads for Stardom
28
janv.
2012
After winning three awards at the Naoussa International Film Festival in Greece and another two at the Tarifa African Film Festival in Spain, Mwansa 'the Great' a Zambian short film has been nominated for a British Academy Film Awards (BAFTA) for 2012.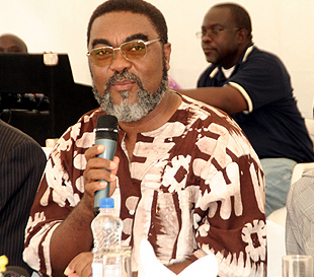 The awards have attracted big names in the film industry; the likes of Brad Pitt and George Clooney are some of the stars nominated in different categories. The awards have also attracted blockbuster movies such as Arthur Christmas, the Rising of the Apes and Harry Potter.
The Zambian made film, Mwansa 'the Great' has been nominated in the short film category and the producers and directors will get to know if they have won or not on Sunday February 12 at the London Royal Opera house.Mwansa 'The Great'
The film gives a moving insight into childhood where fantasy jostles with reality as a young boy's imagination transforms and empowers everyday life.
The film was part funded by Focus Features (Universal Studios USA) and received support from Zambian Arts Council and worked closely with Barefeet Theatre Company and Mutengo Women's Cooperative.
The film stars Owas Ray Mwape, Samuel Mwale, Anna Mithi, and Mwansa Bwalya. The film has now toured all over the world screening in Spain, Switzerland, USA, India, Germany, Poland, Austria, Kosovo,
South Africa, Croatia, Denmark, Canada, Australia, UK and Italy.
It has been accepted to participate at 30 film festivals so far and this month screens at the prestigious BFI London International Film Festival and Austin Film Festival (an Oscar Qualifying festival).
The director of the film Rungano will now be heading to Winterthur Film Festival in Switzerland to present 'Mwansa The Great' at a Q and A.
She plans to bring Mwansa 'The Great' back to Zambia once the festival tour ends. Originally planned for March, the film has been so successful that she plans to bring it for a premiere in Lusaka sometime this year.