Get Involved: 2011 AIDS Walk
30
nov.
2011
Organizers hope to raise awareness of the high rate of HIV/AIDS infection in the health district encompassing Orangeburg, Calhoun and Bamberg counties with the 2011 AIDS Walk, set for 10 a.m. to noon Saturday, Dec. 3, at Edisto Memorial Gardens.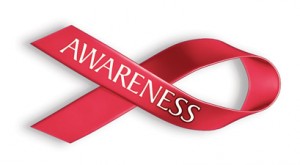 According to the state Department of Health and Environmental Control's Surveillance Report, through December 2009, the Edisto Health District reported a total of 1,166 HIV/AIDS cases, with a cumulative rate of 959 cases per 100,000 people - the highest rate in the state of people infected with HIV/AIDS.
Orangeburg County ranks number three in the state in HIV/AIDS incidence, with a rate of 1,017 cases per 100,000 people. Bamberg ranks number two, with a cumulative rate of 1,231 cases per 100,000. With a rate of 326 cases per 100,000 people, Calhoun ranks number 35 in the state.
Registration and warm-up for the walk will begin at 9 a.m. The walk will end at Memorial Plaza, where light refreshments will be served. Individuals will receive a 2011 AIDS Walk T-shirt with a $20 donation to HopeHealth.
Every nonprofit or church group that raises money for the walk will earn back 50 percent of their proceeds for use within their organization.
"We will also have information tables set up for HopeHealth, the Minority AIDS Council, and other community-based organizations and service providers," said Shiheda Furse, organizer of the 2011 AIDS Walk and a medical case manager and prevention specialist at HopeHealth.
Furse said the community's high rate of sexually transmitted diseases makes individuals more susceptible to contracting HIV. She said black men ages 18 to 26 who are having sex with other men and black women 35 years of age and older are among the groups at highest risk of contracting HIV.
"We hope to educate the community," she said. "We're trying to reduce risk behaviors and educate not only on HIV, AIDS and STDs, but also on how to protect yourself, as with condoms."
HopeHealth site supervisor Sallie Bachman said reducing the number of sex partners is another way to protect yourself against HIV, AIDS and other STDs.
Bachman said while educating the community is important, "we also do the walk just to raise awareness of HIV and to remember those people who have been affected by HIV, whether they've passed away or are currently living with it. It's also to raise money for services such as dental and eye exams and educational opportunities for clients as funds allow."
HopeHealth is home of The Changes Clinic, which was established in Orangeburg in 1991 and singled out by former President Bill Clinton to illustrate the success of federal funding for AIDS clinics. The clinic provides outpatient treatment and care for people with HIV and AIDS living in the tri-county region.
HopeHealth conducts free confidential HIV testing with no appointment necessary. The clinic offers the OraQuick Rapid HIV-1 Antibody test. With this finger-stick method, results are generally available in 20 minutes. Post-test counseling is also available.
HopeHealth is also home to a personal health clinic, where individuals can receive HIV and STD screening and treatment for $10 from 9 a.m. to 4 p.m. on Thursdays.
"We've been doing that since June of this year," Bachman said. "I think people have been really grateful to come to a place where they don't feel stigmatized."
Furse said HopeHealth also has an HIV Collaborative Committee that meets once a month, and includes community-based organizations and community service providers that produce public service announcements and plan activities to educate and raise awareness of HIV/AIDS. The Center of Excellence in the Social Promotion of Health Equity Research, Education and Community Engagement; DHEC Region 5; the Dawn Center; the Orangeburg-Calhoun-Allendale-Bamberg Community Action Agency Inc. and the Regional Medical Center are among the community partners on the committee.
"We serve roughly 400 people through HopeHealth," Furse said. "Our support for three counties includes medical support, financial assistance and education. We're available to talk to church groups, sororities, fraternities and health education classes."
Individuals can set up times for HopeHealth officials to speak on HIV/AIDS education and awareness by calling 803-535-2272.
"We encourage everyone to know their status," Bachman said. "Everyone has one. It can be negative or positive, but you need to know what it is."
Local sponsors of the 2011 AIDS Walk include Jamison Pharmacy, Grove Park Pharmacy, United Hospice of Orangeburg, Williamson Printing, Advanced Diagnostic Imaging and Jefferson Street Full Gospel Holiness Church of Orangeburg. For more information or to make a donation, call 803-535-2272 or visit SCAIDSWALK.com.
Contact the writer: dgleaton@timesanddemocrat.com or 803-533-5534.