Bisila Bokoko, Master of Ceremony & Host of the UNCTAD's Empretec Women in Business Award (WBA)
10
oct.
2014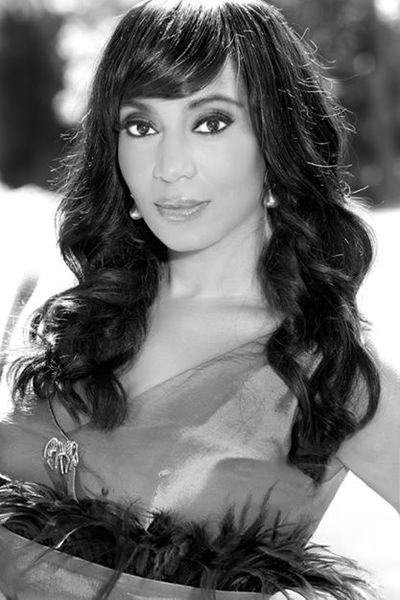 The Empretec Women in Business Awards (E-WBA) are granted to three women-owned businesses that have benefited from the business development services of the Empretec programme – a pioneering UNCTAD programme for the promotion of entrepreneurship that operates in 36 countries.
This year marks the 4th edition of the E-WBA and in line with the World Investment Forum's theme, Investing in Sustainable Development, the awards ceremony will highlight the key role that women entrepreneurs have in contributing to sustainable development through job creation, innovation and strengthening local capacity. Two special recognitions will also be given for green and social entrepreneurship.
The first Master of Ceremony is Bisila Bokoko, Founder of the "Bisila Bokoko African Literacy Program" and Global Brand Ambassador for international luxury companies and charities such as Agatha Ruiz de la Prada, Pikolinos, Carmencita, Liceu Barcelona Opera House US Foundation etc. who will be the pannel Moderator on "Integrating Women into Global Value Chains" and will also be the host at the awards ceremony for Empretec in Geneva on the 15th of October 2014.
On the other hand, Olivier Dominik from Radio Suisse Television, will be the second Master of Ceremony at the 2014 UNCTAD's Empretec WBA and alongside her colleague, they will captivate the public's attention on worldwide Businesswomen who are making an impact in our world.
Bisila Bokoko, the very much respected Businesswoman & Philanthropist, is delighted to be able to be part of this tremendous occasion which will elevate global young entrepreneurs in Geneva, Switzerland.
She said: "It is a great honour to have been chosen to host the 2014 UNCTAD's Empretec Women in Business Award (WBA) ceremony. I look forward to moderating the pannel on "Integrating Women into Global Value Chains" and also enjoy the opportunity of hosting the awards ceremony for Empretec in Geneva."
The 10 finalists come from Africa, Latin America and the Middle East and work in a variety of sectors. They all share a contagious passion for their work and are using their role as businesswomen to give back to their communities. They are:
Lorena Maria Eugenia Picasso (Argentina)
Kelly Dantas de Vasconcelos (Brazil)
Tracy Antoinette Douglas (Guyana)
Lina Jalil Khalifeh (Jordan)
Maya Sewnath (Mauritius)
Lara Cookey (Nigeria)
Thiane Diagne (Senegal)
Renay dan der Berg (South Africa)
Angelica Rumsey (Zambia)
Divine Ndhulukula (Zimbabwe)
Participants
Mr. Mukhisa Kituyi, Secretary-General of UNCTAD
H.E. Mr. Richard Espinosa, Coordinating Minister of Production, Employment and Competitiveness, Ecuador
H.E. Ms. Tarja Kaarina Halonen, Former President of the Republic of Finland
Ms. Aisha Alfardan, Vice Chairwoman of the Qatari Business Women's Association
Mr. Michael Møller, Director-General, UNOG
Mr. James Zhan, Director, Division on Investment and Enterprise, UNCTAD
Mr. Roland Dominicé, CEO Symbiotics
Dr. Rama Mani, Performance Artist of the Spirit, Special performance on women's empowerment
Video Message by Ms. Phumzile Mlambo Ngucka, Executive Director, UN Women
For more background information on the UNCTAD's Empretec Women in Business Award (WBA), please follow the link to read the brochure: http://unctad-worldinvestmentforum.org/wp-content/uploads/2014/09/WBA_BROCHURE-FOR-WEB_24.09.pdf