AFRIMA Teases Release of 2014 Nominees' List
17
sept.
2014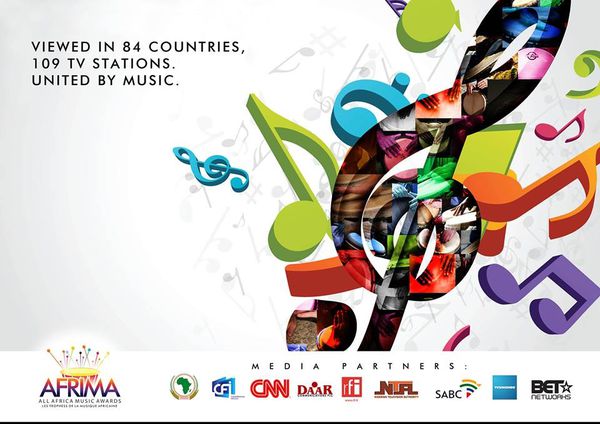 The international committee of the All Africa Music Awards (AFRIMA) continues to tease entertainment industry-watchers with the impending release of their list of nominees. In a statement, the body said the list is made up of artistes who went through rigorous collating, screening, grading and auditing, describing the entries as having come in "a flood". A final release date has been set for Tuesday, September 23, at a press conference in Nigeria, the host country.
AFRIMA, in partnership with the African Union Commission (AUC), will be dishing out awards for excellence in the continental music and media industry at the main ceremony slated for Sunday, November 9, 2014. "It will be broadcast to 84 countries on 109 television stations," the statement read.
The AFRIMA Jury, made up of seasoned industry practitioners, were in Lagos from July 31 to August 6 for a week-long adjudication of entries.
Ending many months of speculation-fuelling teaser campaigns, the announcement in Lagos will be witnessed by international and local media, African music industry personalities, heads of partner corporate organisations and other music industry stakeholders.
AFRIMA Director of Brand Communication and Sponsorship, Ms. Matlou Tsotetsi, enthused about the impending announcement. "The nominees' list is a reflection of our values to ensure that there is fairness and transparency in this award. We want to celebrate excellence and integrity in Africa. Just like everyone, we are particularly excited to know who the nominees are. We're also eager to see how Africa will vote for their nominees thereafter for 35 days."
Also, AFRIMA Project Director Ms. Adenrele Niyi said: "I'm looking forward to the voting process as the contest is just about to begin after the announcement.which will lead to the winners list on Sunday, November 9, 2014." The five-week voting period commences on Tuesday, September 30, seven days after the announcement, where the AFRIMA Academy members and music fans and followers can vote for their favourite nominees on the body's website and on social media platforms.
The AFRIMA main awards ceremony promises to be a star-studded event, with top-notch acts billed to perform and attend.
Written by Abdulkareem Baba Aminu.