Karine Linord nommée Editrice de Tropics Magazine
07
avr.
2014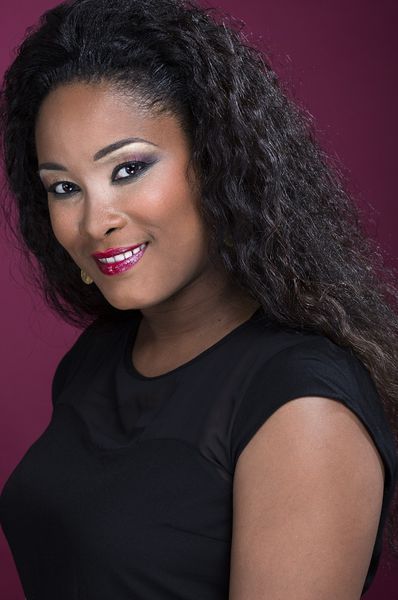 Johannesburg, AFRIQUE DU SUD (27 Mars 2014): A compter du 1er Avril 2014, Karine Linord, (Maîtrise en Étude Littéraire), sera la nouvelle Editrice de TROPICS MAGAZINE (édition Francophone). En même temps, Valérie Sosso Moukouelle, l'Editrice actuelle de TROPICS MAGAZINE pour les éditions francophones et anglophones, sera promu comme Directrice de la Rédaction de ladite publication.
Depuis 2012, Karine Linord a travaillé au sein de la rédaction de TROPICS MAGAZINE en tant que Rédactrice de Mode et Lifestyle pour la région des Caraïbes. Avant cela, elle a présenté le journal télévisé de 20h00 pendant neuf ans. Karine Linord a également été à la radio pendant près de dix (10) ans avant de se lancer dans la production de son événement annuel, 'Les Premières de la Mode' aux Antilles.
« Karine Linord a été l'une des employées les plus diligentes de notre équipe éditoriale. Grace à cette nouvelle nomination, Tropics Magazine va pouvoir renforcer son approche au niveau international et surtout en zone francophone et dans les Caraïbes. Notre mission première est de célébrer les talents émergents d'Afrique et des Caraïbes et nous sommes, plus que jamais convaincus, que ce rêve devienne réalité. Avec Karine Linord et le reste de l'équipe aux fourneaux, nous voulons continuer à pérenniser notre action et enrichir nos lecteurs au niveau international,», promet Vénicia Guinot, l'Editrice-en-Chef & Fondatrice de TROPICS MAGAZINE.
En acceptant sa nouvelle fonction, la nouvelle Editrice s'est exprimée en ces termes :
« C'est avec joie que j'ai accueilli la nouvelle officielle de ma nomination pour le poste d'Editrice de TROPICS MAGAZINE et je remercie Vénicia Guinot pour cette confiance qu'elle m'accorde. Je ferai le maximum pour être à la hauteur de cette nouvelle responsabilité. »
Valérie Sosso Moukouelle, d'autre part, a travaillé comme Editrice de TROPICS MAGAZINE pour les versions anglophones et francophones depuis 2011. Selon elle, TROPICS MAGAZINE, qui fêtera son 5ème anniversaire en 2015, continue de maintenir sa position en tant que leader dans le monde médiatique avec sa publication mensuelle bilingue et elle réitère son implication au sein de la publication en acceptant sa nouvelle fonction en tant que Directrice de Publication.
Le processus de transformation en cours au sein de TROPICS MAGAZINE permet la production d'une revue de qualité qui reflète les communautés internationales qu'elle dessert depuis quatre(4) ans maintenant.
A PROPOS DE TROPICS MAGAZINE
TROPICS MAGAZINE est le premier magazine interactif bilingue publié en Français et en Anglais. Entré en scène depuis le 10 Mars 2010, la mission première de TROPICS MAGAZINE est de donner de la visibilité aux talents émergents internationaux avec un focus particulier sur les communautés Afro-caribéennes. TROPICS MAGAZINE est une publication mensuelle qui répond aux besoins d'un public mondial et diversifié.
Pour plus d'informations, rendez-vous aux adresses suivantes :
Site officiel : www.tropicsmagazine.fr ; Blog : www.tropicsmag.wordpress.com
:::::::::::::
KARINE LINORD APPOINTED EDITOR OF TROPICS MAGAZINE (FRENCH EDITION).
Johannesburg, SOUTH AFRICA (27 March 2014): As of April 1st 2014, Karine Linord (MA) will be the new Editor of TROPICS MAGAZINE (French edition). At the same time, Valerie Sosso Moukouelle, current Editor of both English & French editions of TROPICS MAGAZINE, will be promoted as Editorial Director of the same publication.
Since 2012, Karine Linord worked as TROPICS MAGAZINE's Fashion and Lifestyle Editor for the French Caribbean region. Before that, she worked as a TV Anchor for nine (9) years and a Radio Host for ten (10) years before she got into event production for her annual fashion event named "Les Premieres de la Mode."
"Karine Linord is one of the most diligent workers of our editorial team. Appointing Karine Linord as our new Editor for the francophone zone is a smart move as it will allow Tropics Magazine to strengthen its approach on an international level and especially in French-speaking countries and the Caribbean. Our mission remains the celebration of emerging talents within the multiracial community and we are more than ever convinced that this dream is about to become a reality. Karine Linord and the rest of the team will double their efforts to sustain and enrich our international readers," promises Vénicia Guinot, the Editor -in-Chief & Founder of TROPICS MAGAZINE.
In accepting her new role, the new Editor expressed her gratitude: "It is with joy that I received the official news of my nomination for the position of Editor of TROPICS MAGAZINE and I would like to thank Vénicia Guinot for the trust instilled in me. I will do my best to be worthy of this new responsibility."
Valérie Sosso Moukouelle, on the other hand, has worked as Editor of TROPICS MAGAZINE for both the English and French editions since the year 2011. According to her, TROPICS MAGAZINE, which will celebrate its fifth anniversary in 2015, continues to maintain its position as a leader in the media industry with its bilingual and monthly issues and she is thrilled to have been appointed as the new Editorial Director.
The transformation process underway in TROPICS MAGAZINE will allow the production of a quality publication that reflects the international communities' style and values.
ABOUT TROPICS MAGAZINE
TROPICS MAGAZINE is the first interactive bilingual magazine published in French and English for the multiracial community. Entered the interactive scene since March 10th, 2010, the primary mission of TROPICS MAGAZINE is to give visibility to emerging talents, while integrating other cultures because development strives through globalization. TROPICS MAGAZINE is a monthly published issue and the publication meets the needs of a global and diverse audience, joining the platform from four (4) continents: Africa, Europe, Americas and South Asia.
For more information, kindly visit the links below:
Official website: www.tropicsmagazine.fr ; Blog: www.tropicsmag.wordpress.com .
###